Welcome to Leitech Instruments
Leitech Instruments is a highly professional company, which develops, produces, and markets a complete high-end thread gauging system – the System Leitech. Our product program guarantees our customers an accurate and time efficient workflow.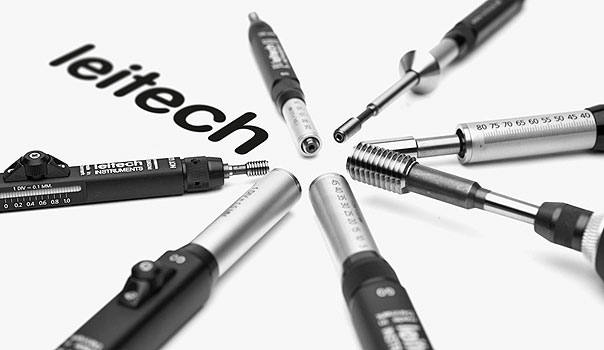 The System Leitech is unique as it represents precision measurement of internal threads and thread depths by one single instrument in one single operation. The System Leitech also represents the feature of replaceable inserts. When inserts are worn, they are easily replaced and the gauge is practically renewed.
Our aim is always to be the catalyst for the best customer solutions. Among our customers we are known and recommended for:
high involvement in pre-activity of customer designed solutions

high product quality
fast, secure, and reliable delivery
high level of service
appealing and expedient product design
competent advice, regardless of the size of the project
Leitech's product portfolio has been tested in demanding industrial processes. Based on our current product program, quality level, logistics, and employees, Leitech is placed as one of the leading manufactures in the global market. Approximately 98% of our total production is exported worldwide.
The entire System Leitech program is patented – and the system has received an industrial design award from the Danish Design Council.